Brandenburg Labs GmbH was founded in 2019, initiated by Prof. Dr.-Ing. Karlheinz Brandenburg, co-inventor of the mp3 format. Brandenburg Labs relies on a respective network and extensive knowledge in the fields of basic and applied research.
Our development work focuses on the continuation of the work on "Personalized Auditory Realities (PARty)", a concept developed at Technische Universität Ilmenau and Fraunhofer Institute for Digital Media Technology. 
With intelligent wearables, users will be able to create their own personalized auditory reality. Such devices will be able to reduce interfering background noise and increase the volume of the sound source the user is currently focusing on. Also, virtual sound sources will be naturally placed in the user's hearing environment so that the user experiences the feeling of real spatial sound.
Our diligent audio enthusiastic team, with in-depth knowledge and experience in the field of audio engineering, is driven to connect the digital and the real world through immersive audio and unlock the full potential of human hearing.
Brandenburg Labs is committed to fostering an inclusive environment where everyone can thrive. We are always looking for talented and passionate people to join us in our mission of creating cutting-edge audio technology.
Brandenburg Labs Team 2023

Mission
Our mission is to create cutting-edge audio technology that is inspired by how we listen to the world. We make immersive audio for headphones as intuitive as real life, enabling everyone to dive deep into any soundscape.
Vision
Our vision is to connect the digital and real-world through immersive audio and unlock the full potential of human hearing.
Join our team and shape the future of audio technology with us
Prof. Dr.-Ing. Karlheinz Brandenburg
CEO
At Brandenburg Labs GmbH, our roots stem from the innovative and pioneering work of our founder, Prof. Dr.-Ing Karlheinz Brandenburg. Before his current roles as CEO of our company and as a senior professor at the Institute of Media Technology at Technische Universität Ilmenau, Karlheinz established himself as a renowned scientist and researcher. He also served as the institute director of the Fraunhofer Institute for Digital Media Technology (IDMT) and as a full professor and head of the Electronic Media Technologies lab at Technische Universität Ilmenau.  Building on his experience and expertise, the whole field of audio technologies, from consulting to application development and finally production, as well as IP licensing, is covered by Brandenburg Labs GmbH and its partners.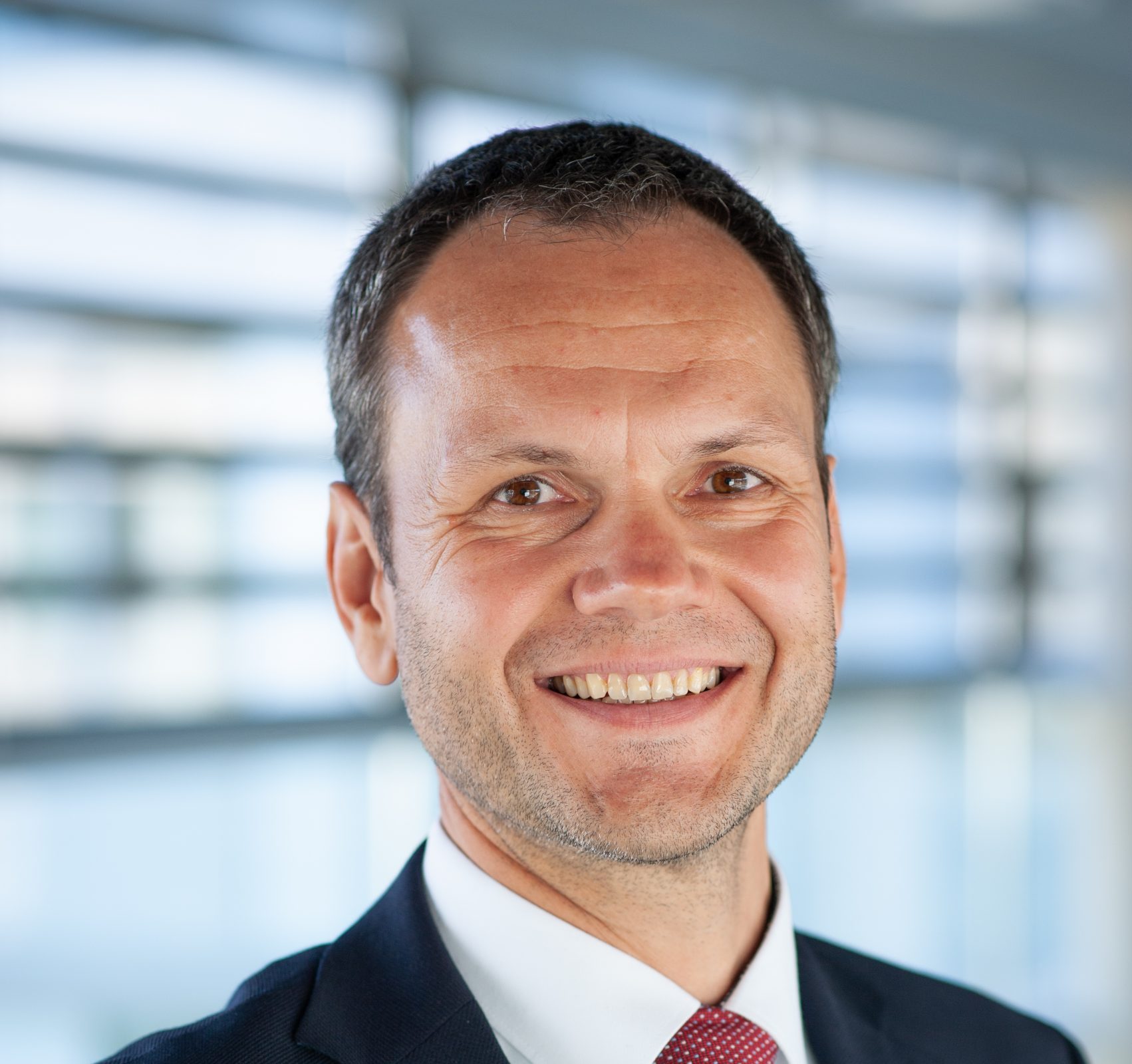 Brandenburg Labs is co-led by the experienced businessman Peter Agardi, who brings a wealth of knowledge and expertise to our team as a Managing Director. Peter has gained extensive experience in entrepreneurship, company formation and financing, business development, mergers and acquisitions, while working in academia and economy.  
Nils, our Chief Technology Officer, joined our team in late 2019 after graduating from TU Ilmenau with a master's in Media Technology. With a passion for interactive media, music, and everything in between, Nils brings extensive knowledge about digital signal processing, psychoacoustics, and software development to Brandenburg Labs. His expertise and dedication have made him an essential part of our team, and in 2022 he was promoted to the position of Chief Technology Officer. As CTO, Nils is responsible for the overall technical development of the company. 
Thomas Thron
Research Engineer
Meet Thomas Thron, one of the brilliant minds behind Brandenburg Labs. Combining his passion for music and programming, Thomas earned a master's degree in Media Technology from TU Ilmenau. With his expertise in signal processing, acoustics, and sound analysis, Thomas has been an instrumental part of the team. His dedication and knowledge have been valuable in ensuring that the company continues to push the boundaries of innovation in the industry.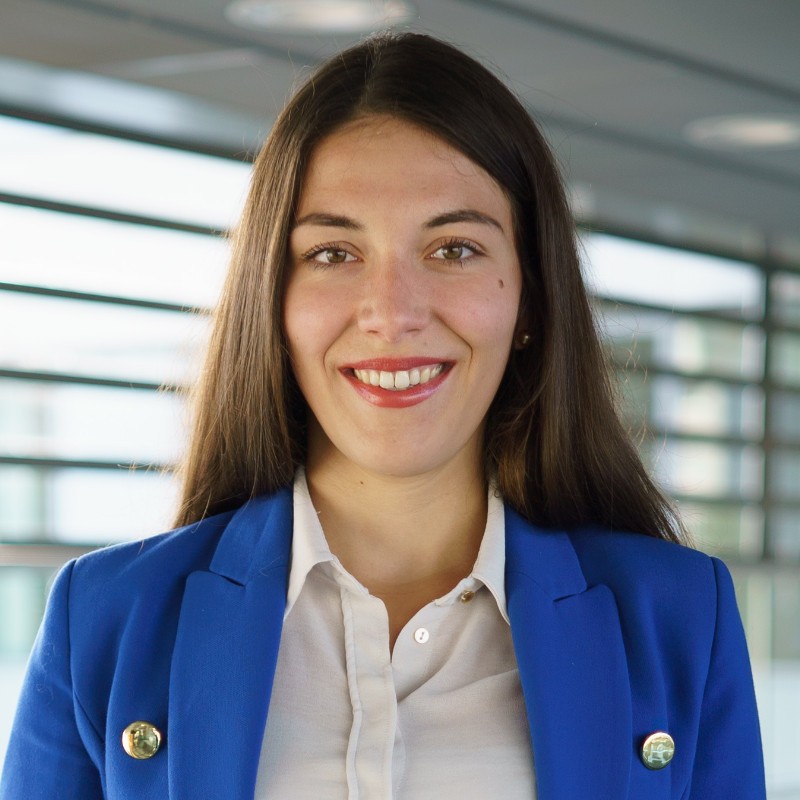 Meet Franciska Wollwert, our Chief Communication Officer at Brandenburg Labs. With a master's degree in Media and Communication from TU Ilmenau and a wealth of experience in tech communication, Franciska brings an invaluable skillset and expertise in corporate communication to our team. She has played an integral role in our Communications and Business Development departments since joining the team in 2020. As of 2022, Franciska has taken on the role of CCO and serves as the primary point of contact for all press and communication-related inquiries.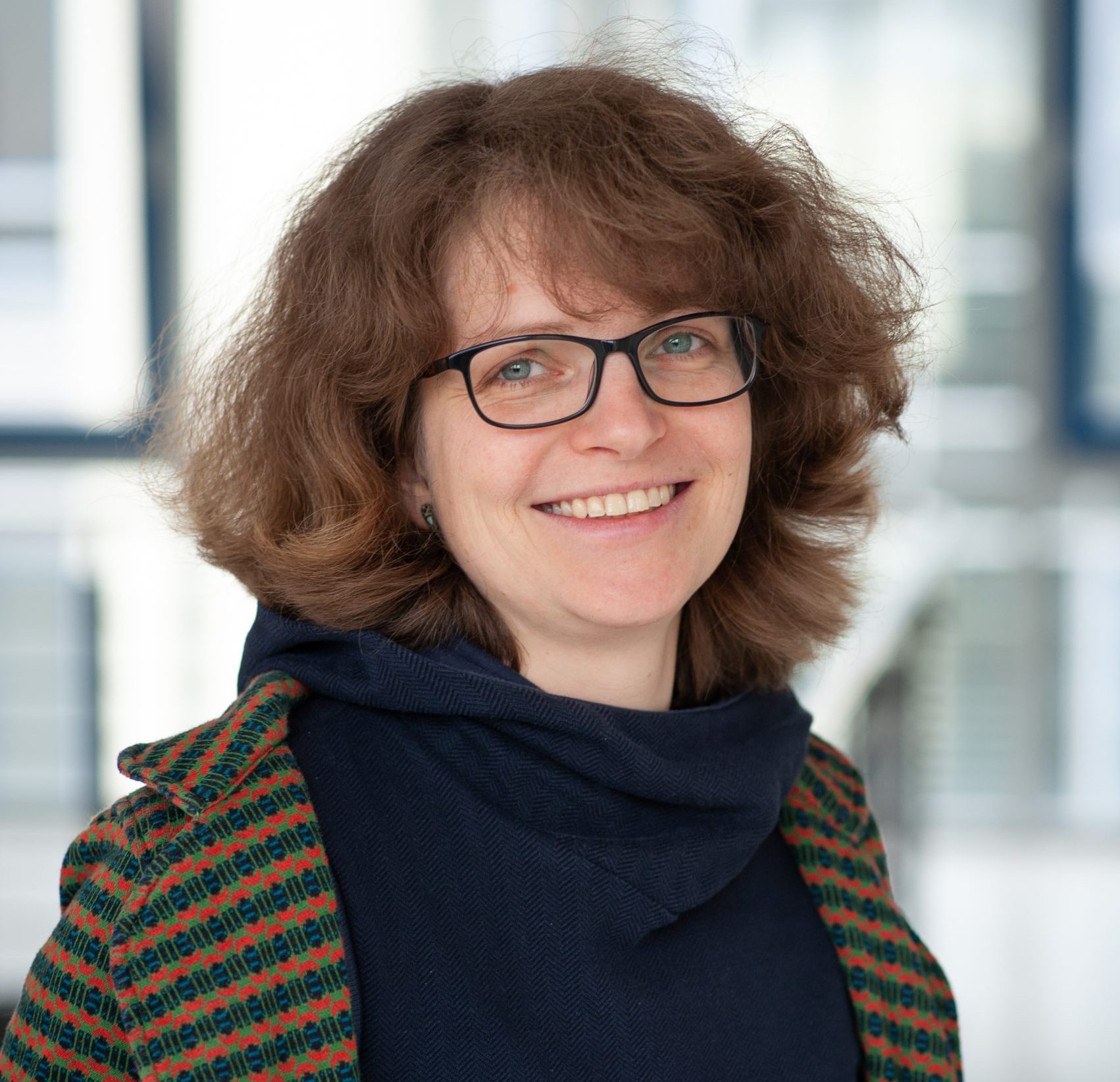 Ulrike Sloma
Research & Development Associate
Ulrike Sloma, our research and development associate, brings ample experience and expertise to our R&D team. With a background in Media Technology and extensive work experience at TU Ilmenau, Ulrike has developed a profound knowledge in Audio Research. Her role at our company involves qualitatively evaluating our cutting-edge audio tools developed at Brandenburg Labs and integrating the results into our development process to ensure top-notch quality. With her passion for innovation and dedication to excellence, Ulrike is an invaluable asset to our team.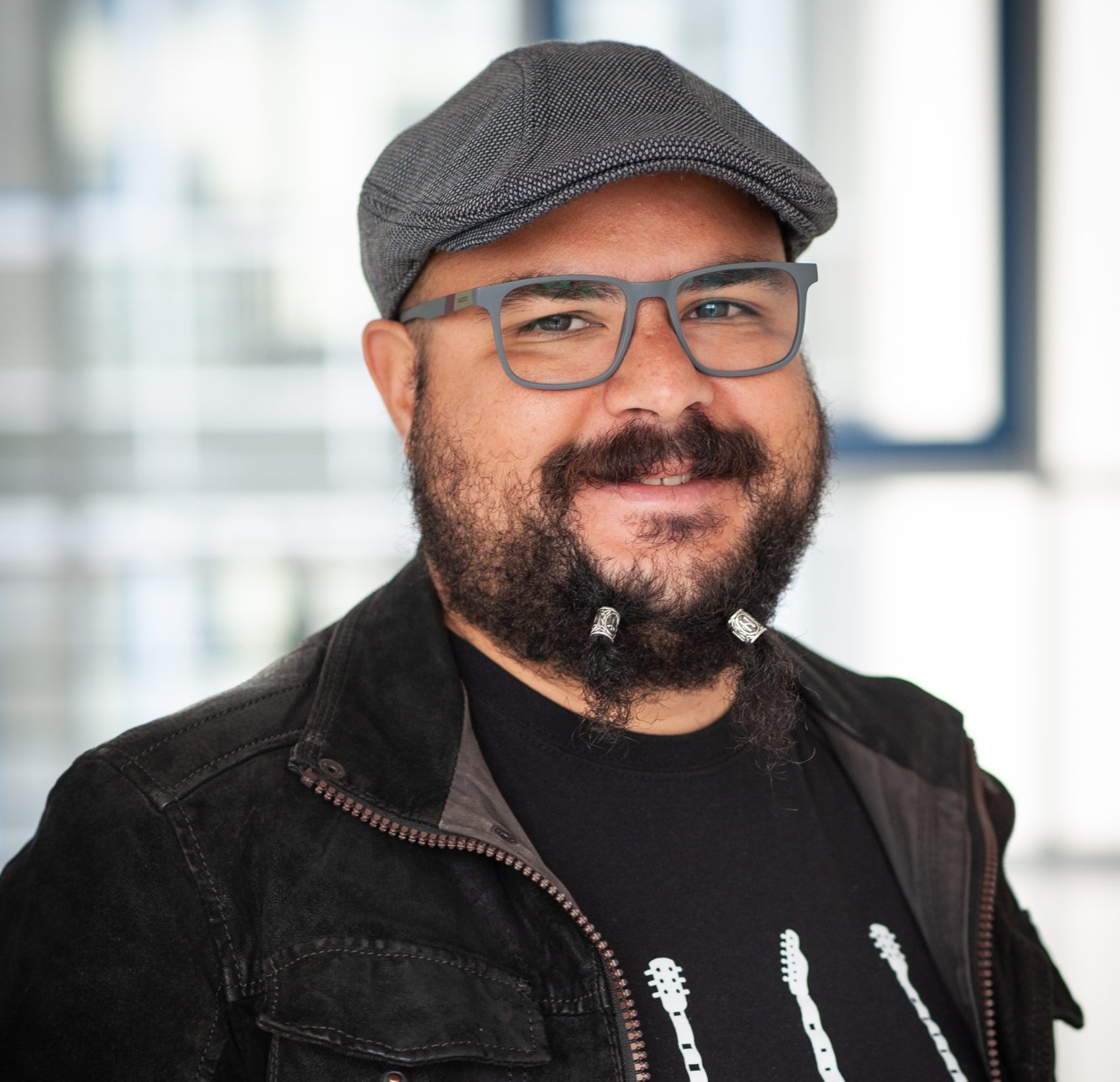 Renato Profeta
Research Engineer
Renato's career journey began in 2004 when he studied Audio Engineering at the SAE Institute Liverpool. Over the years, he has obtained a Bachelor's and a Master's degree in Electrical Engineering with a specialized focus on Audio. Renato's expertise in the field has led him to work on various projects, ranging from loudspeaker manufacturing to cutting-edge research in deep learning for audio signals. 
Cristina Rodríguez Ferreiro
Research Engineer
Meet Cristina, a passionate telecommunications engineer who has a keen interest in audio and acoustics. While pursuing her studies at the Universidade de Vigo, Cristina developed a love for subjects related to sound and image, which led her to specialize in this field. Christina's expertise lies in building her own microphone array systems from scratch and processing audio signals in various environments.   Driven by her curiosity and love for all things related to audio, Cristina likes to consistently push the boundaries of her knowledge and expertise, seeking to stay at the forefront of the latest developments and techniques in her field. 
Anja Lück
Office Management
Anja Lück is our Office Manager and Human Resources professional. With a passion for creating a productive and harmonious work environment, Anja plays an integral role in ensuring the smooth operation of our start-up. As the first point of contact for employees, contractors, and customers alike, Anja is always available to assist with any concerns or questions and provides valuable guidance and support on various inquiries.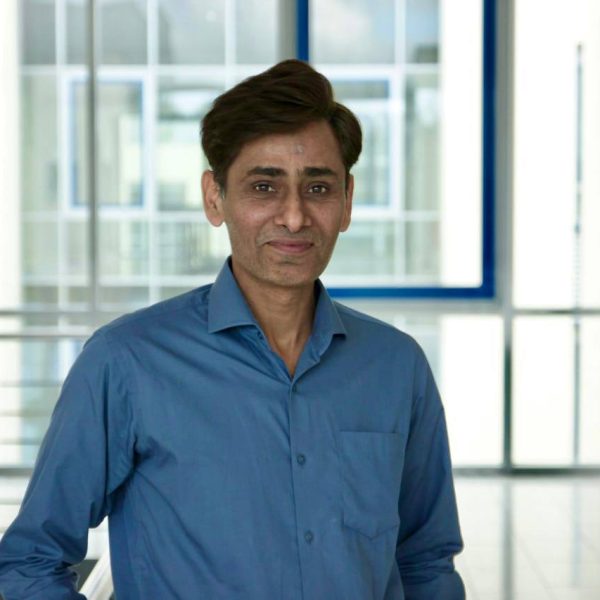 Muhammad Imran
Research Engineer
After completing his university education in physics, Imran pursued his passion for architectural acoustics by joining the labs at Hanyang University as a research assistant. While at Hanyang University, Imran researched microphone array systems, speech and signal processing, and auralization. In 2022, he completed his doctorate degree at RWTH Aachen, focusing on virtual building acoustics auralization. There, he delved deeper into room acoustics and building acoustics, with a particular emphasis on acoustics for Virtual Reality (AVR) and Virtual Building Acoustics (VBA) auralization for virtual reality environments. With his extensive physics background and acoustics expertise, Imran is a valuable addition to our team.   
Sami Murati
Business Manager
Sami graduated with a Master of Science degree in Economics from the Friedrich Schiller University of Jena and has since gone on to make a significant impact in the field of business development. Sami is a highly motivated and driven business professional with a diverse sales, product, and project management background. In 2022, Sami joined Brandenburg Labs to reinforce the business development department. With his innovative problem-solving attitude and passion for business, he quickly made an impression on his colleagues and has become an integral team member. He has demonstrated an ability to think creatively and solve complex business problems.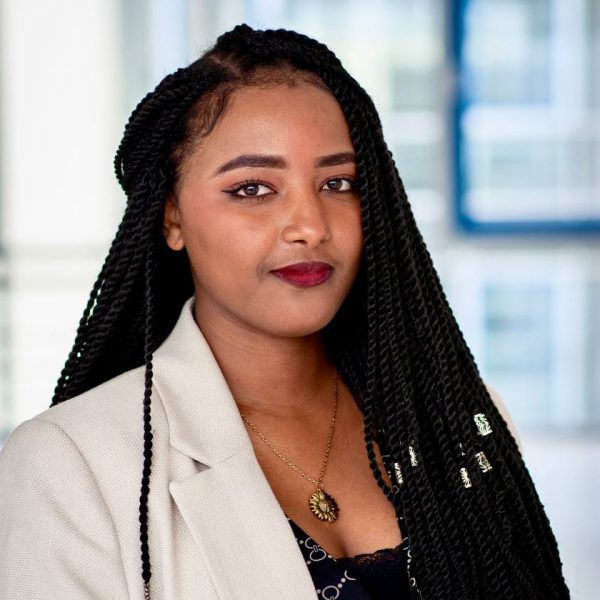 Betelhem Sisay Gebregiorgis
Working Student
Betelhem is a communications professional pursuing her master's degree in Global Communication: Politics and Society at the University of Erfurt. With a bachelor's degree in Journalism and Communication, as well as a master's degree in Public Relations and Strategic Communication from Addis Ababa University, Betelhem is well-versed in the field of communication and has a keen eye for detail. In the early days of her career, Betelhem shared her expertise by teaching media and communication studies in a higher education institution in Ethiopia. Her passion for communication and desire to make a meaningful impact led her to pursue a career in the industry, and she has since joined Brandenburg Labs as a Junior Communications Manager.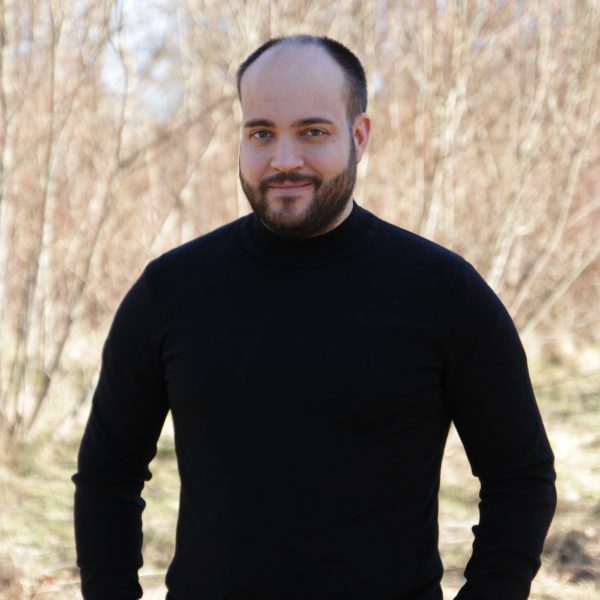 Michael Blau
Software Developer
Michael Blau is our newest team member who joined Brandenburg Labs as a software developer. Michael gratuaded with a bachelor's and master's degree in mechatronics from TU Ilmenau in 2010 and 2018, respectively. He has years of ample experience in the development of software components for real-time signal processing, adaptation of software architecture, and more related areas. He brings forth an innovative problem-solving attitude and a passion for audio engineering.
Noel has a bachelor's degree in electrical and electronics engineering from Govt. Rajiv Gandhi Institute of Technology, Kottayam, Kerala, India. He is currently pursuing his master's degree in media technology at TU Ilmenau. He specializes in various fields, including Audio Technology, Music Technology, Signal Processing, and Deep Learning. Under the guidance of our CEO, Karlheinz Brandenburg, Noel completed his media project on 'Music Segmentation Using Convolutional Neural Networks' at Fraunhofer IDMT, Ilmenau. As a music enthusiast and professional, Noel is interested in singing, music production, scoring for motion films, and collaborating with musicians worldwide.
Carmelo Fascella
Software Engineer
With a bachelor's and master's degree in computer science, specializing in Audio Technology and Machine Learning from the Polytechnic of Milan, Carmelo brings a wealth of knowledge and experience to our team as a software engineer and researcher. In addition to his impressive technical skills, Carmelo is passionate about music and new-media art. His commitment to innovation and creativity is truly inspiring, and we can't wait to see how he incorporates these interests into his work with us.
Zelda is our office dog, and we absolutely adore her! She is not only a very well-behaved girl but can, according to Bundesverband Bürohund e.V., like other office dogs, help to reduce stress at the workplace and improve health and the connection between coworkers. She is an eight-year-old, naturally charismatic dog, born to exude warmth, shine, love, and be loved by her humans. She is named after Zelda from the classic action-adventure computer game, The Legend of Zelda. When she is not in the office, Zelda likes to walk in nature, greet and meet new people, and play with sticks. Moreover, she likes to stretch her long legs and take relaxing naps on the couch at home.